Ultra Durable High Gloss Sealant
Ultra Durable High Gloss Sealant
Still the ultimate in durable protection.
Hard paste, high gloss sealant combines signature shine with Collinite's longest-lasting marine weather protection
Provides longest-lasting weather protection
Provides highest level of gloss
For hand or machine use
For use on contaminant-free gel coat, clear coat, and fiberglass
Can be layered
Removes oxidation, staining, black streaks or other surface defects
NOT recommended for rubber, non-skid, black trim, vinyl, glass or non-painted plastic
Description
For the detailer in search of less frequent wax applications, No. 885 provides the ultimate in Collinite staying power. This repeat award winner provides a shine that's unmistakably carnauba with durability that still sets the benchmark by which others are compared. No.885 paste not only provides Collinite's highest gloss, it also boasts the best value among last step waxes-with its superior spread-covering more surface with less product.
For exterior marine detailing use
Available in 12 fl oz
Average Spread/Coverage: 1,400-2,200 sq ft
TIP: Always test product first in a small, inconspicuous area to ensure desired result.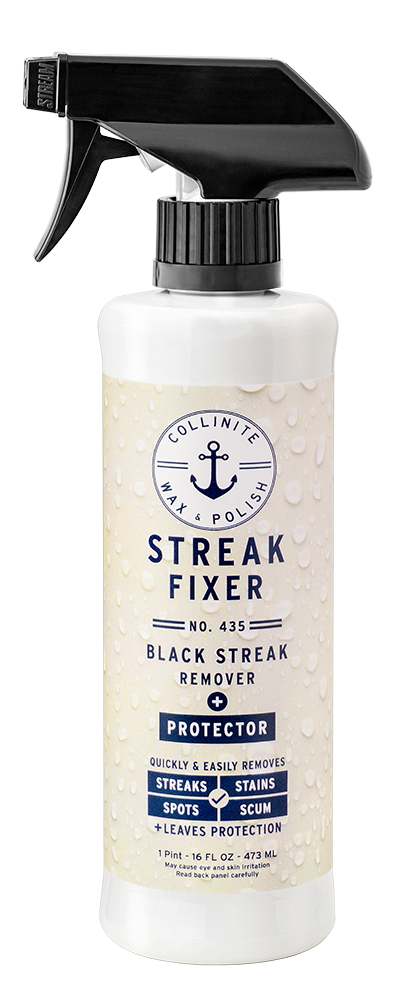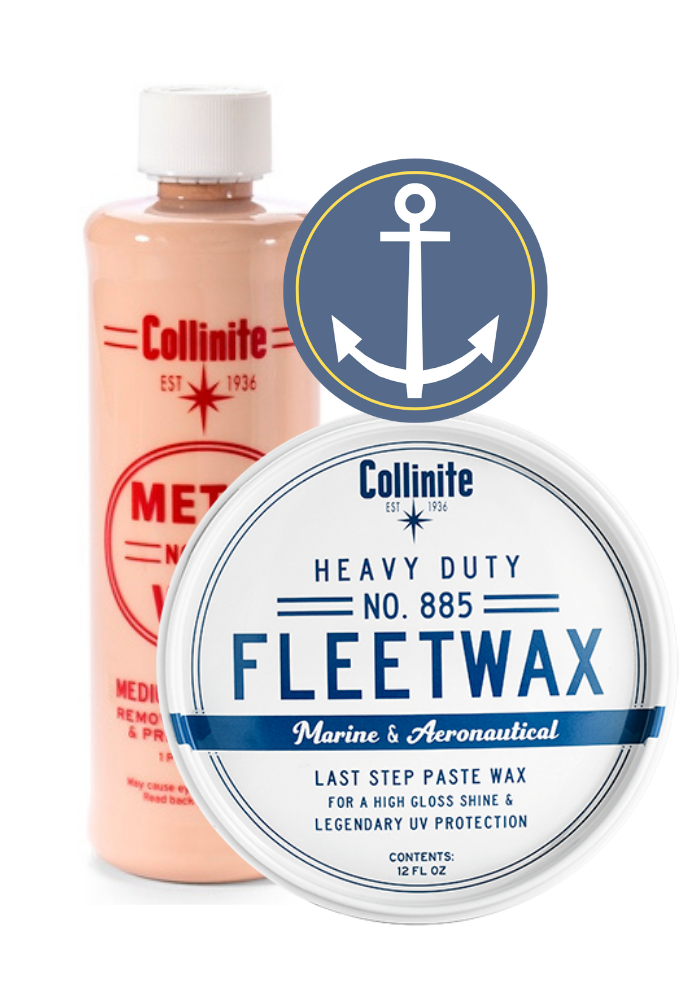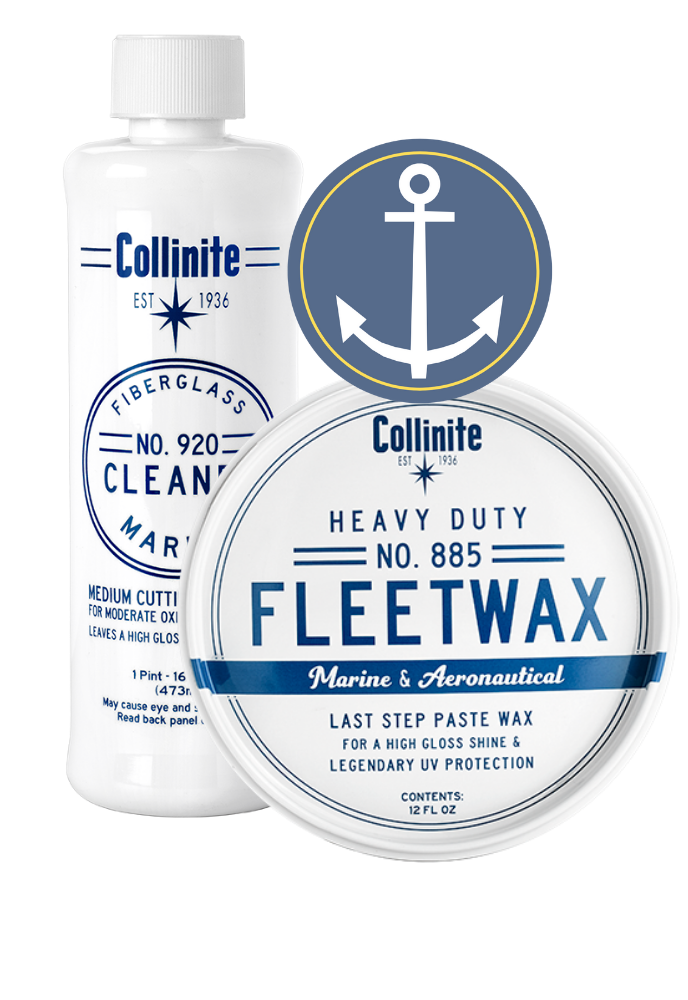 No. 885
No. 885 is a pure wax with no cleaners. 870 is a one step liquid cleaner wax.
885 Fleetwax is the finishing wax of choice when the longest lasting durable UV protection is demanded. It is tested to last a full season even in sub-tropic salt water marine environments.