Durability shouldn't be this easy
Easy-to-use last step wax provides high gloss shine and long-lasting weather defense
Provides long-lasting weather protection
Most machine-friendly last step marine wax
For hand or machine use
Clear coat safe
Wax coating is MORE DURABLE than 870 ; LESS DURABLE than 885
For use on contaminant-free gel coat, fiberglass
Can be layered
Provides easier removal, less buffing than 885 Paste Wax
Removes oxidation & staining or black streaks
NOT recommended for rubber, non-skid, black trim, vinyl, glass or non-painted plastic
Description
For those in search of glistening fiberglass and lasting protection without the elbow grease of a paste wax. Easy on, easy off last step wax provides both long-lasting protection to fiberglass, while leaving behind a high gloss shine and durable protective coating that shields all season against weathering; UV, salt spray and more. Ideal for wax-ready large surface area jobs where radiant shine, protective longevity and timely job completion are all paramount.
For exterior marine detailing use
Available in 16 fl oz
Average Spread/Coverage: 1,200-2,000 sq ft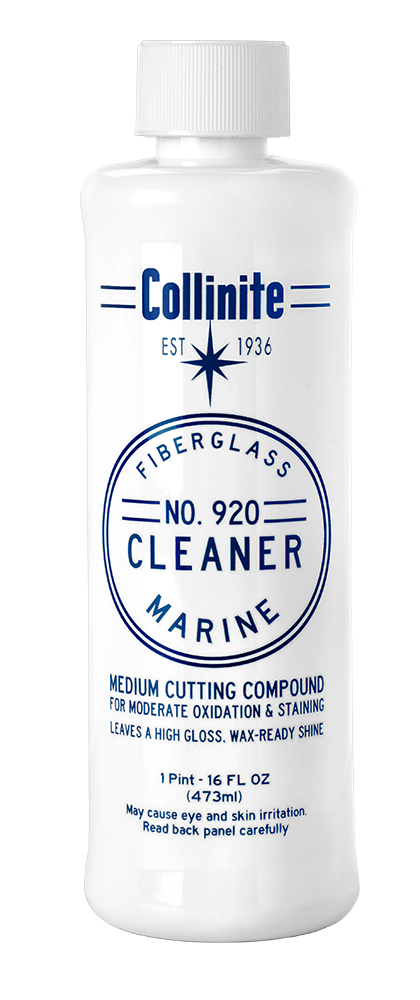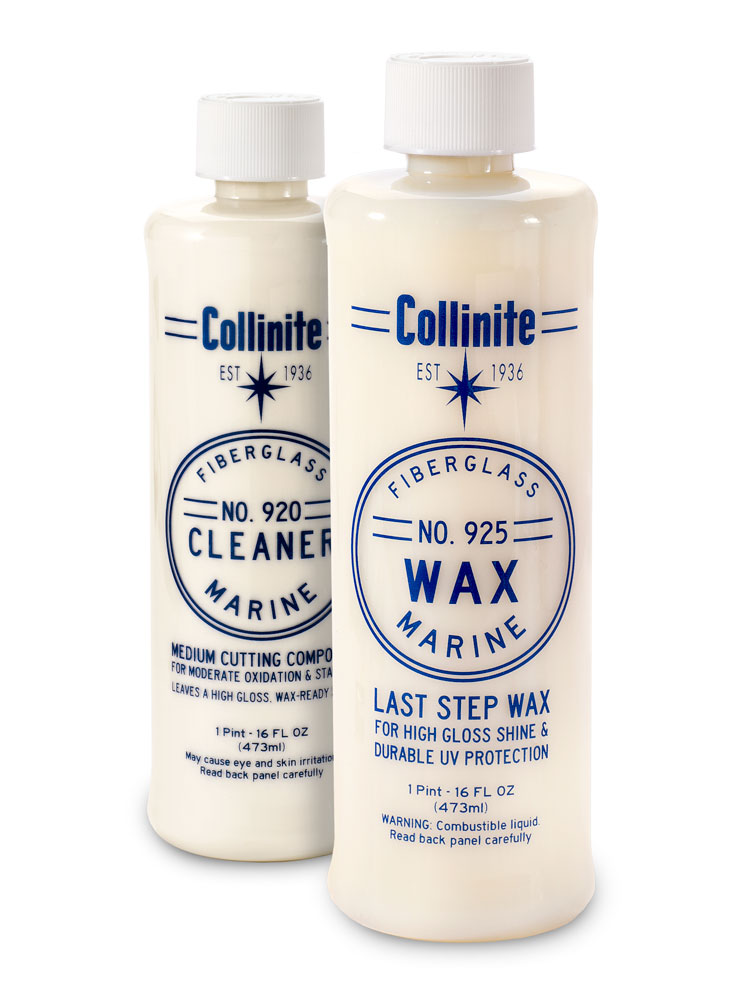 No. 925
925 is a liquid gel version of the 885 Fleetwax. It provides a smooth spread and machine friendly application which can be applied in larger sections than a traditional paste wax.
925 can save detailers many hours when waxing larger vessels. It provides 4-6 months of high gloss shine and durable UV protection and is easily applied with a DA polisher or wax orbital (finishing pad recommended). 925's user friendly formula is an excellent alternative for a shorter boating season, and it also a suitable to be layered over the 885 Fleetwax.