There's still nothing like it.
Carnauba-Polymer Hybrid Paint Sealant combines ease of use, high gloss shine and legendary durability. Long-lasting results have never been easier.
Provides high gloss shine
4-7 months of weather protection
For Hand & DA Use. Best results/spread found by DA.
Minimal buffing required
Highest level of UV/Weather Protection (No.476)
Removal of surface defects; swirls, scratches etc
Use on rubber, non-skid, black trim, vinyl, glass or non-painted plastic.
Description
A user-friendlier version of the No. 476s paste, No. 845 stands as Collinite's most legendary product to date. Famous for its versatility, durability and DIY ease of use, "IW" is ideal for both small and large surface area jobs where lasting protection and timely job completion are desired, but hard buffing and frequent reapplication are not practical. Leaves behind carnauba shine and durable polymer coating that preserves finish and shields against the elements; UV, rain, snow, salt, dust, dirt, grime, bugs, staining and more.
Available in 16 fl oz
Average Spread/Coverage: 1,200-2,000 sq ft
TIP: Always test product first in a small, inconspicuous area to ensure desired result.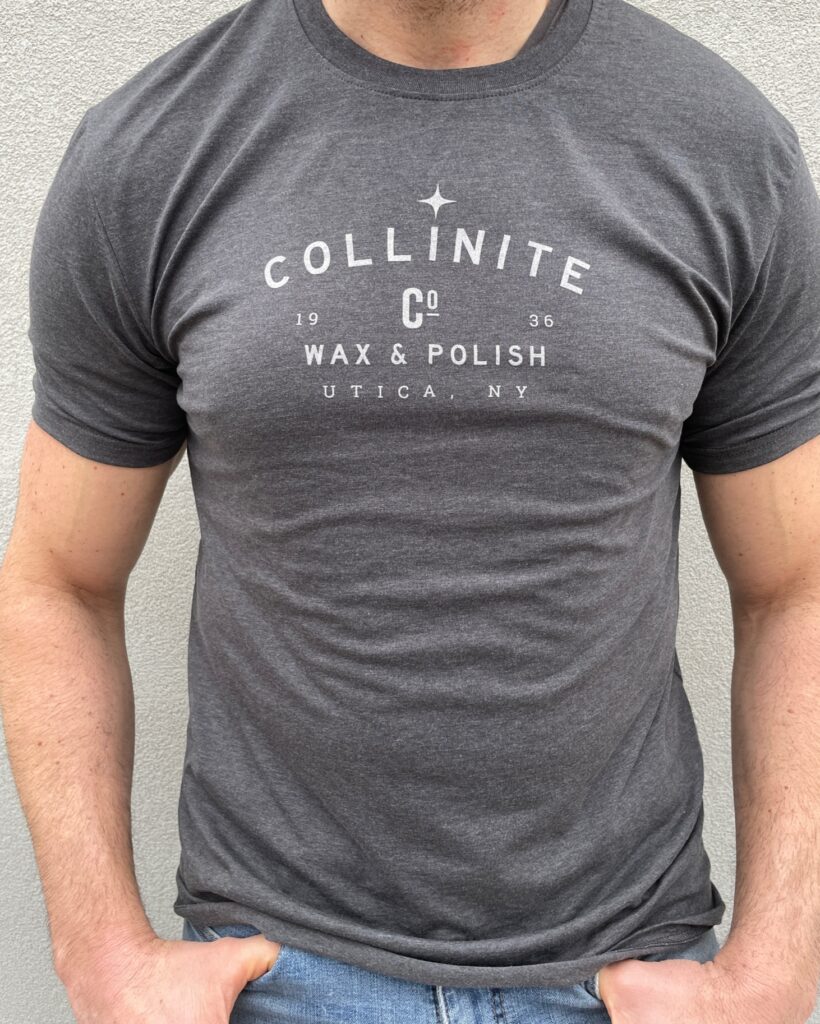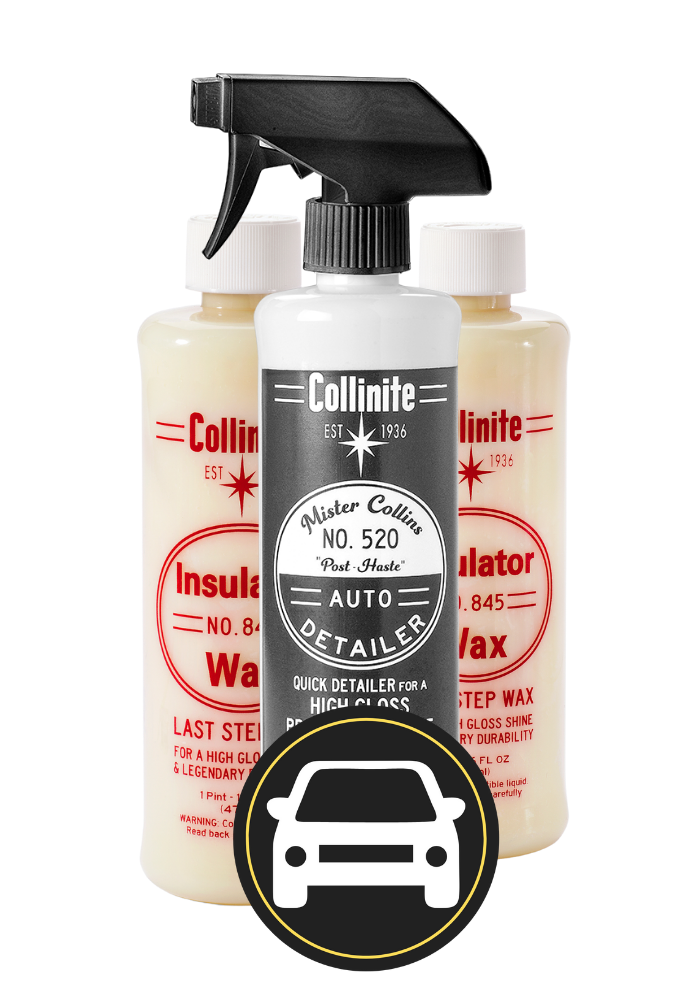 No. 845
Collinite No. 520 Mister Collins Auto Detailer gently cleans the surface while enhancing the existing wax finish. It is also infused or "insulated" with Collinite Wax protection in order to bond effectively to the wax coat. Collinite 845 can also be layered over itself if additional protection and shine are desired
Ceramic Coatings: Many professional detailers are successfully using 845 Insulator Wax as a topper for ceramic coatings. Check with the coating manufacturer whether a carnauba-polymer wax is suitable over the coating
Paint Protection Film (PPF): 845 Insulator Wax was tested successfully by the tech department at XPEL PPF. For additional information on Collinite wax's compatibility with PPF, please contact us directly at [email protected].    
845 will take on a thicker gel consistency in colder temperatures and a thinner liquid consistency in warmer temperatures. The different viscosities do not alter the performance. It can be used in either form.
Yes. Collinite 845 Insulator Wax is Collinite's most "machine friendly" automotive wax. A finishing pad and low speed are optimal in order to obtain professional results. By hand, a thin layer is recommended to one section at a time. With DA and by hand, microfiber towels are recommended for removal. For one midsized vehicle, 2-3 towels are suggested.
Yes. Wait a minimum of 12 hours between coats to allow the product to fully cure.