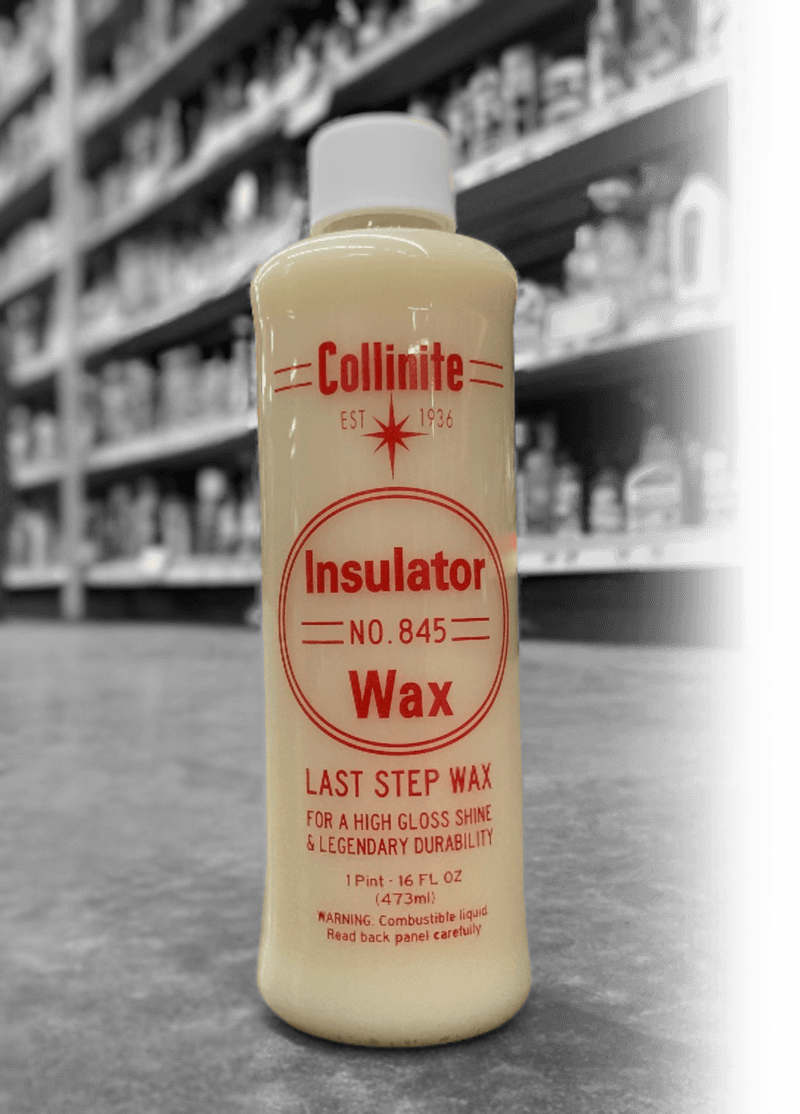 WHAT'S ALL THE FUSS ABOUT?
So is it a sealant or a carnauba? Why is it called "IW"? How did I not know about this stuff sooner?

For over 40 years, the mystique of Collinite's flagship and legendary product continues to find its way into the detailing conversation, while it continues to exceed expectations. In the age of innovation and miracle products - what is the fuss all about?

For the versatility, the value, the look, the ease of use and the durability - there's truly nothing else like it. It's time to find out why people keep coming back, and why they'll never stop talking about Collinite's No. 845 Insulator Wax.
"Saying that No. 845 Liquid Insulator Wax is talked about often is an understatement. If I had a dollar for every time No. 845 Liquid Insulator Wax is talked about on this forum, I would be looking at condos on the beach right now."


"I've veered away from this many times in search of better stuff, but I've always come back."
OBSESSED GARAGE, MATT MOREMAN
"These products are second to none...absolutely incredible."
JOHN M, UK
"There are but a handful of other waxes/sealants in the world with this level of durability and hydrophobic properties."
SCOTT H, NJ
"My 18 year old truck has 283,000 miles on it and looks brand new. I only use Collinite."
ROY, DE
"This company is closing in on 100 years in business. I think they're doing something right."
TODD H, FL
"I have tried so many different waxes and such in the past, and nothing outlasts Collinite! I swear by it!"
DOUG KESTER
A Story Too Big to be This Small